TAKE CONTROL OF YOUR SOUND
HOW IT WORKS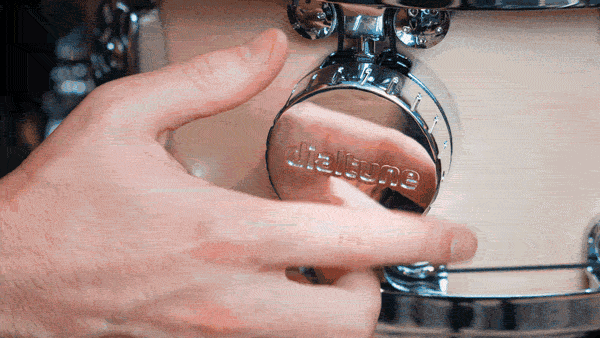 Simple Tuning
Find the exact sound you're looking for using separate dials to independently tune the top and bottom heads while keeping a clear and consistent tone.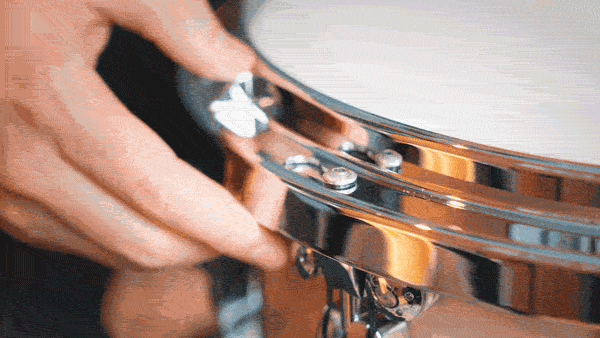 Swap Heads Fast
Dialtune's quick release hoops are the fastest way to change drumheads. Detune, swap, retune. Endless sonic possibilities.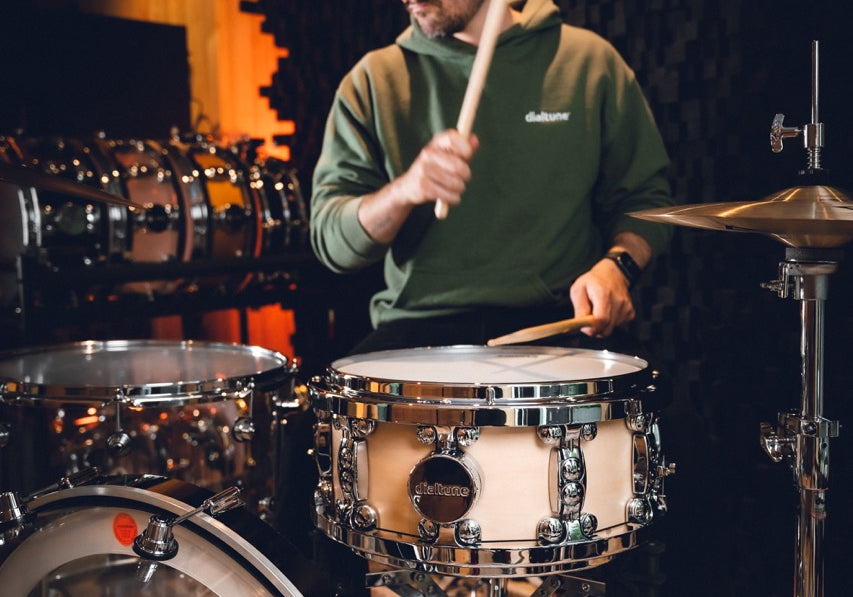 Pro-Sound, No Compromise
Dialtune has been engineered to sound great as you play and perform no matter what you throw at it.
FEATURED ON
"On paper, the dialtune snare could easily be cast into the gimmick list. That is, until you actually try it. This thing works... like, really works." - Mike Dawson, Modern Drummer
"The best integration of a cable tuning system I've ever seen." - Jared Falk, CEO Drumeo
"Dialtune is an innovative feat of engineering, one of the most impressive drums I have seen" - Cody Rahn, Sounds Like A Drum
"The range of tones is mind-boggling, with the ability to reach (and hold) really tight and snappy tones, or dark, washy, robust tones when tuned down." - Slater Swan, Tape Op
"This drum can absolutely transform into any scenario. Whether you're at a church, or on the road, in a session, the tone of this drum is at the highest caliber." - Garrett P. Tyler, Worship Musician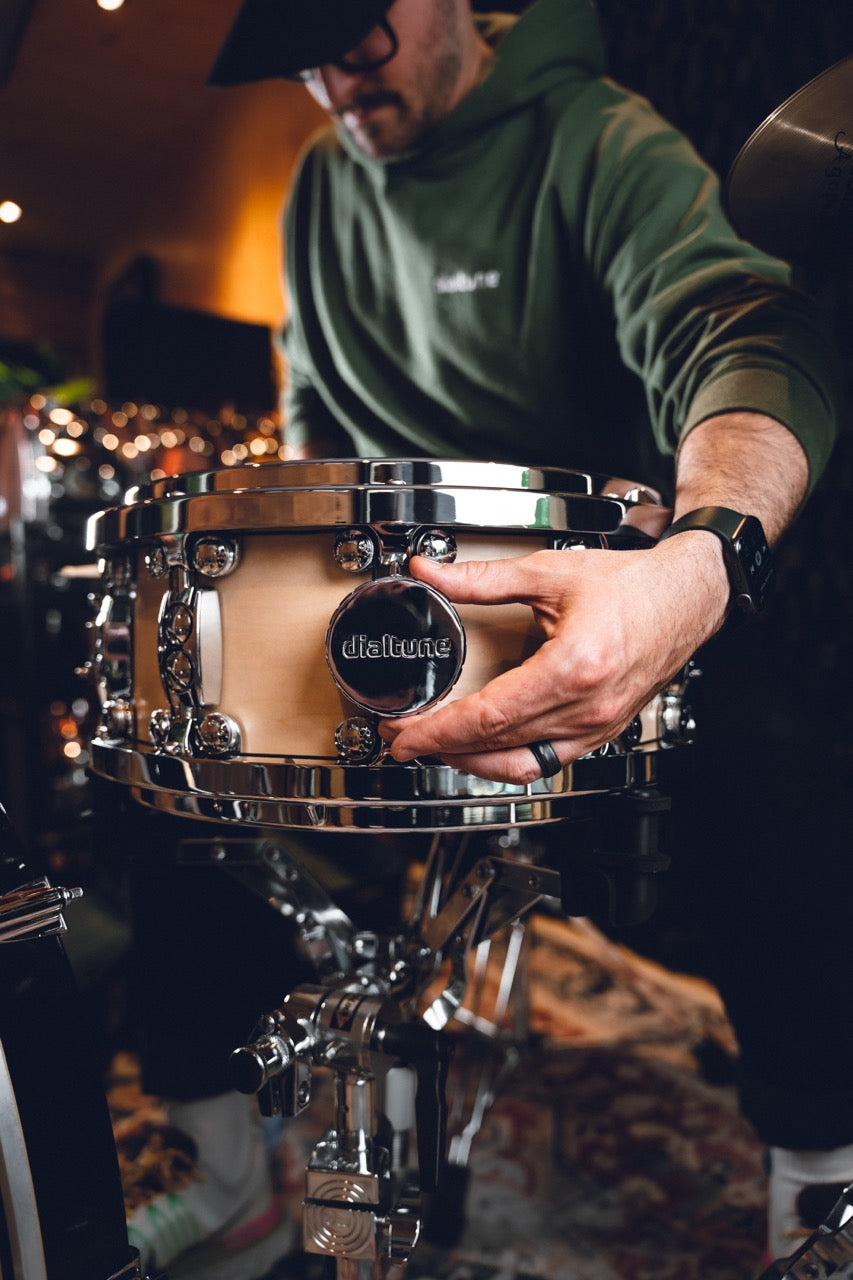 Get Your Dialtune Snare
WHY DIALTUNE?
Spend less time tuning, more time playing
Tune and change heads without moving microphones
Snares that easily adapt to any environment
Pro-sounding snares that work hard, so you don't have to
Backed by our Drummer Advisory Board
Finally, a modern snare drum
Dialtune gives you a pro-sounding snare that works hard, so you don't have to.
Independent Tuning
Tune the top and bottom drum heads independently using separate dials on either side of the drum to get an even, and consistently high-quality sound
Quick-Release Hoops
Dialtune's quick-release hoops allow you to detune, change a drumhead, and retune in under a minute
Zero Memory Cable
Dialtune's high-tech synthetic fiber cable is rated at over 500lbs and caries zero memory, improving performance
Questions? We've got answers
Need to change a cable? Troubleshoot your snare? What bag or stand should you get?
We've put together answers to your most common questions!