6.5x14 Savage Bell Bronze
dialtune x Savage Custom Drums 6.5x14 Bell Bronze
MADE TO ORDER 6-8 WEEK DELIVERY TIME 

If you're looking for a drum that redefines the snare sound - look no further. The dialtune x Savage Bell Bronze 6.5x14" has impressive responsiveness that showcases the most detailed nuances of your playing, from subtle ghost notes to thunderclap rimshots. Listen for a unique sound ranging from dry, crispy tones at low tuning, to articulate and full bodied tones at higher tunings.

Because each drum is made to order, delivery estimated 6-8 weeks from time of purchase
Specifications
6.5x14" 4mm Bell Bronze shell, collaboration with Savage Custom Drums
dialtune patented cable tuning system

Die cast metal lugs
Independent tuning dials for top and bottom drumheads
Braided Kevlar cable rated at 700-lbs, doesn't stretch and carries no memory. Restringing cable takes between 5-15 minutes
Patented quick release hoops  

Because each drum is made to order, delivery estimated 6-8 weeks from time of purchase
---
6.5x14 Savage Bell Bronze
Getting Started
Everything you need to know, click below: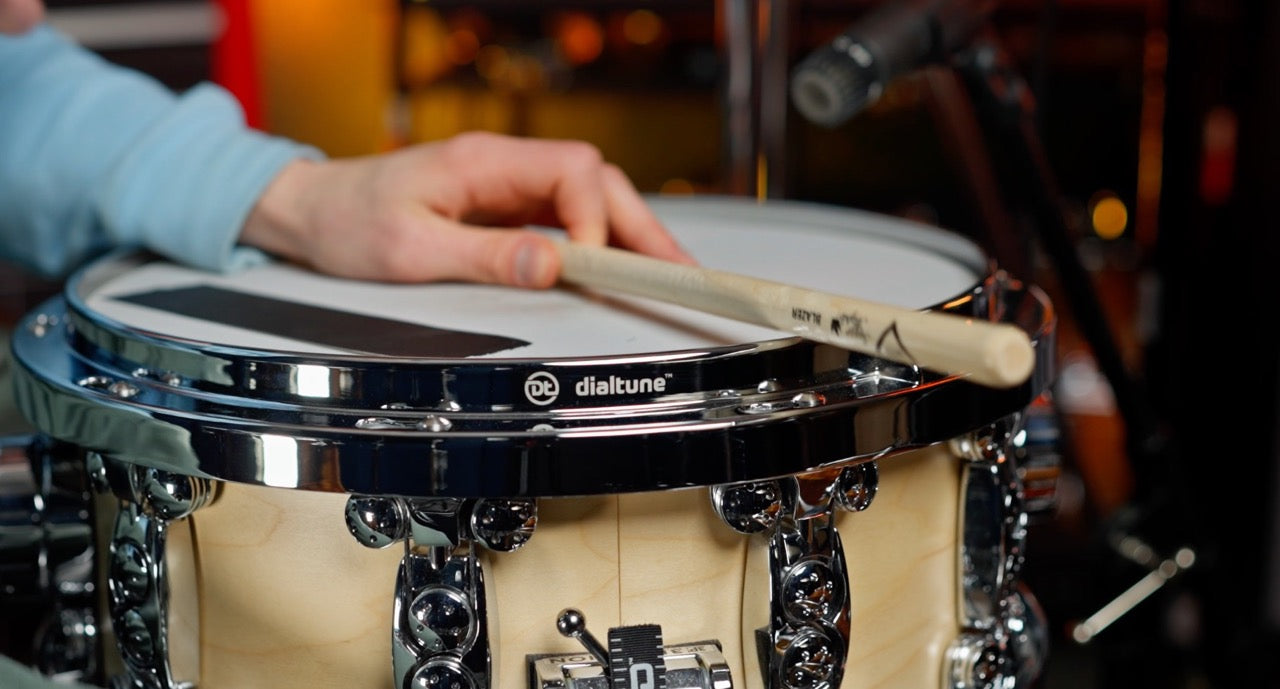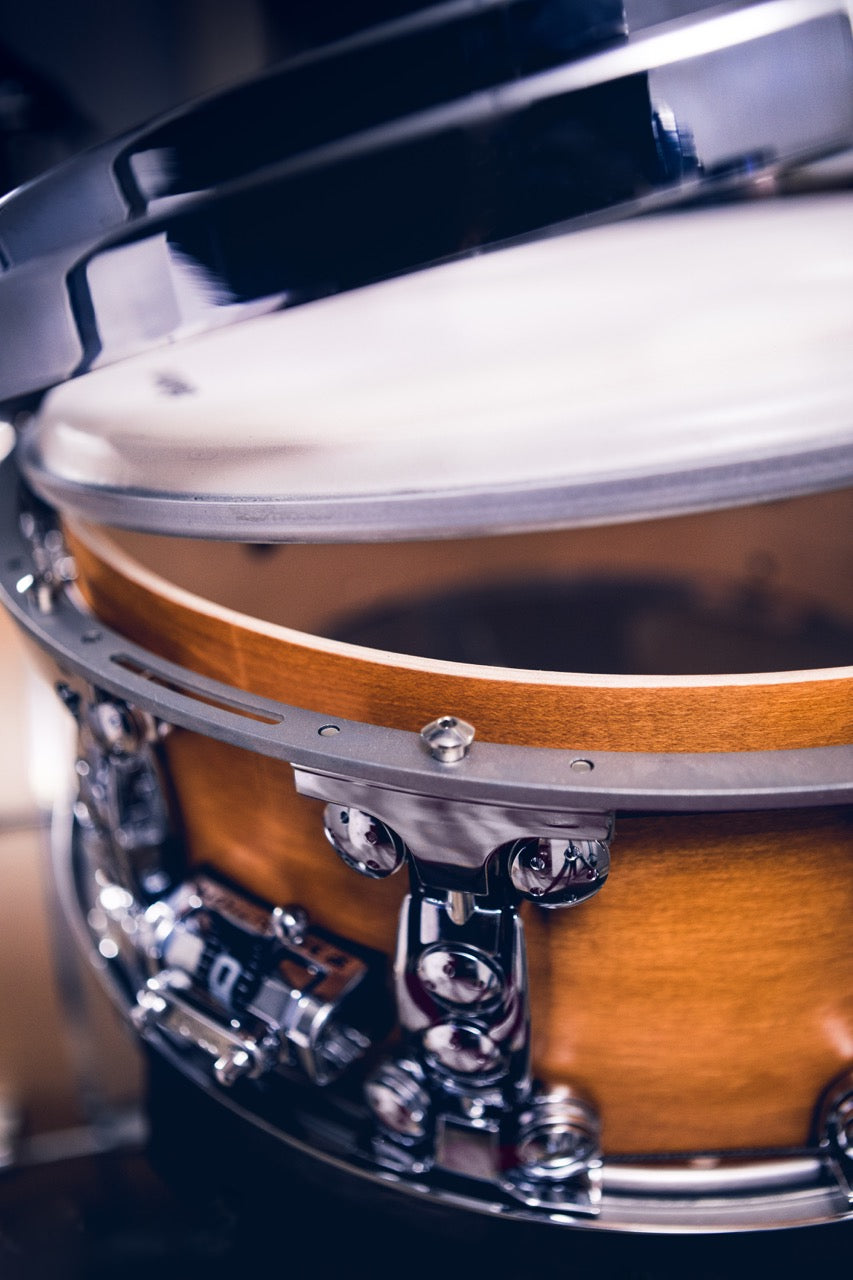 The best
In short this is the greatest snare drum ever made. The sound, ease of use and convenience is unmatched and it exceeded all my expectations.
Welcome to the Next Level Drumming Experience!!!
These Guys Deserve The Nobel Prize for Outstanding Advancement of Percussion Instrument Tuning and Innovation!
No more fussing with drum keys, no more, drum freq/tension cheat sheets, no more tap and turn on each tension rod until your head explodes and no more 5 to 10 minute "broken snare head, aww Hell Gotta change it, everybody take a break" scenarios.
now you hand tighten 1 Dial and it Tunes all the Top lugs evenly at once.
Likewise you hand turn the other Dial and it Tunes all the Bottom lugs Evenly.
Then you've got your throw off and snare wire tension adjustment knob as usual.
As much as I hate to admit it this Dialtune Bell Bronze Beast absolutely crushes my DW Bell brass collector series in every category except weight, which isn't a bad thing!
I got to borrow my friends bell bronze for a couple of days and the cable tightening concept is A Dream Come True.
I can literally change and tune a drum head in 60 seconds or less with the twist & lift-off hoop & dial-tight cable systems.
This is an amazing snare drum innovation!
There's not too many stage goofs more embarrassing than busting a snare head and having to speed change it with a clumsy old style drum-key
I'm not rich by any stretch of the imagination but the price tag on these is absolutely worth it for anyone who takes their drumming seriously.
I just retired from the Army in December 2020, I got my 20 years, and I Am Retired at 40 years old.
That means now it's all about the drums Now!
I will be saving up to buy this Bell Bronze Monster!
Now I just wish they made full drum kits LMAO!